Alternative and Complementary Self-Care Education
Serenity DVD
Serenity, a break-through healing technology, combines bio-active informational patterns with unique sound therapeutics, to deliver a life-enhancing, stress-relieving interlude. It can be used in any environment and for any purpose. It has been used by Hospice, in hospital settings, doctor's offices, homeless shelters, waiting rooms, homes and more.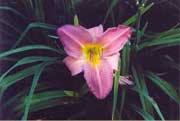 The DVD price is $29.95 plus tax/shipping/handling. It may be purchased from HPC:
Call us at 502-423-1188
"After watching Serenity just twice my wife was able to conceive. We've had trouble getting pregnant. Thanks!"
Robert R, GA 2012

"Your video "Serenity" is truly a brilliant success. While watching it, I observed that my pulse slowed, and blood pressure lowered. I have watched the video several times and have found this physical reaction to be true on each occasion. I want to congratulate you and your colleagues on a job well done. You have succeeded in showing the way, where so many have tried and failed."
Peter D., CA
"I have watched the H.T. Video you sent many times. Thanks for sending it to me. Each time, I experienced a sense of peacefulness and serenity. And each time, at the conclusion of the tape, I felt very calm and ready to go to sleep. Almost immediately, I would drift into a deep state of sleep. I always experienced dreams that were especially rich in imagery, symbolism and personal meaning. And each time, I felt amazingly refreshed upon awakening the next day."
Joyce K. Ph.D., CA
"Though it has been explained to me how the tape worked; I still don't actually understand it. But I do understand that for the first time in years, my blood pressure was normal and it was done without the blood pressure medicine I had taken for years.
Does the Serenity tape work? My answer has to be YES!"
Stew W., SC
Camille DVD

Case History August 2009

Severe Congenital Microcephaly

The story of Camille, a young child who was brought to HPC for evaluation and care, shows the astounding changes and growth a child can undergo when presented with the correct bio-informational patterns. All her modalities consisted of individualized bio-energetics delivered via sound and light.

Standard medicine normally considers Microcephaly (small brain, small head) to be intractable and unyeilding, Merck states it is "usually associated with severe motor and intellectual retardation," and, "No therapy is beneficial." (Merck Manual, p. 1033)

Cedars-Sinai (LA) Neonatology Department teaching file reads, "There is no treatment for microcephaly."

Although this can be a devastating diagnosis for all concerned, it should be thought of, like most other conditions, as fluid and changing.

To learn more and see this for yourself, order the case history DVD here:
$4.99 plus shipping/handling.

Call us at 502-423-1188, or e-mail us at holistic@aol.com

We look forward to hearing from you!

We are Traditional Nemenhah Medicine People.
No part of this material may be reproduced in any form or incorporated in any information
retrieval system without written permission from HPC.